NORFOLK, Va. — The Norfolk Police Department is looking for 43-year-old Erick L. Goodwin of Norfolk, in connection with threatening a patient and staff at Sentara Leigh Hospital.
Police say that Goodwin is wanted in connection with this incident. He's facing charges of profane, threatening language over a public airway.
Officials said a threat was made by phone around 8 a.m. on Sunday. The suspect, later identified as Goodwin, claimed to be on the way to the hospital to kill a patient's family member and anyone else he encountered.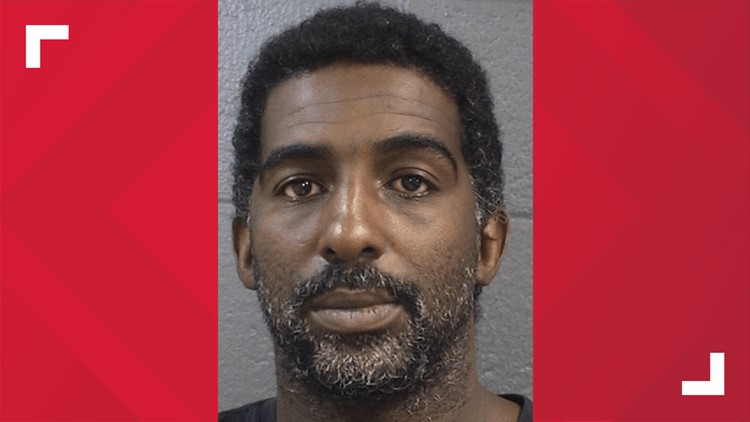 Norfolk Police
Sentara security immediately put the hospital into the modified lockdown and called the police. The "modified lockdown" was later changed Sunday night to a "perimeter lockdown." This means visitors must show a photo ID at the reception desk before visiting loved ones.
On Monday morning, the following update was given by Sentara about the lockdown:
"Sentara Leigh Hospital is maintaining a perimeter lockdown status for the time being to ensure to safety of our patients, visitors and staff.  Visitors and patients will be asked to stop at the reception desks in the main lobby and emergency department waiting area to present a photo ID.  We are grateful to the Norfolk Police Department for providing an immediate response and assistance to our security team on Sunday, when someone called and threatened the life of a patient's family member and anyone on our staff he encountered when he arrived.  The Norfolk Police Department is pursuing this case as a criminal matter."
Anyone who knows the whereabouts of Goodwin is encouraged to call the Norfolk Crime Line at 1-888-LOCK-UP.
Always be informed. Get the latest news and information delivered to your inbox